WS-10-RW1, DOT-C2 Conspicuity Tape 50mm*50yards Diamond Grade Reflective Tape.
Item No.: WS-10-RW1.
Construction: --Surface Film PVC, PET
--Adhesive: Permanent PSA. PET and Reflective membrane with pressure sensitive acrylic adhesive.
Diamond Grade Reflective Tape--Super Bright, diamond grade material reflects 600 candelas of light. Diamond Grade Reflective tape is made of high intensity grade reflective film providing high levels of retro-reflectivity.
Reflective tape is encapsulated lens reflective sheeting, highly reflective at wide angles to approaching traffic, achieved with international advanced technology.
Application:
Highway signs, traffic signs and road safety signs (such as stop road signs
). It is also used to conspicuity tape, vehicle marking, vehicle conspicuity tape, truck conspicuity marking tape as well. Reflective Tapes are made for application to sides and rear of emergency vehicle, large truck, trailers, railcars, school buses and other vehicles.
Unique Advantages:
--Cost effective conspicuity solution
--Ideal for retrofitting existing trucks and trailers
--Highest nighttime reflectivity in the industry
--Prismatic reflector on metallized polyester backing
--No edge sealing required
--Single layer construction for long life
--Thin and flexible for easy application
--Withstands high pressure washing and resists edge lift
--10 Yeas Manufacturer's warranty.
Table Information.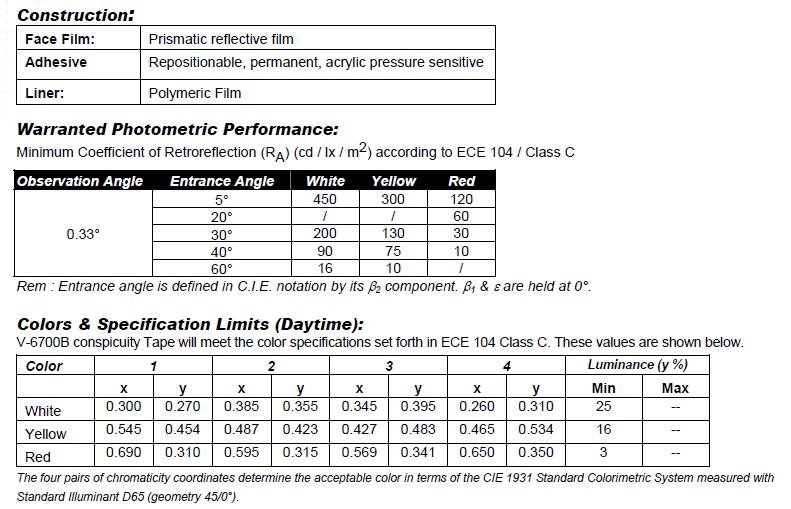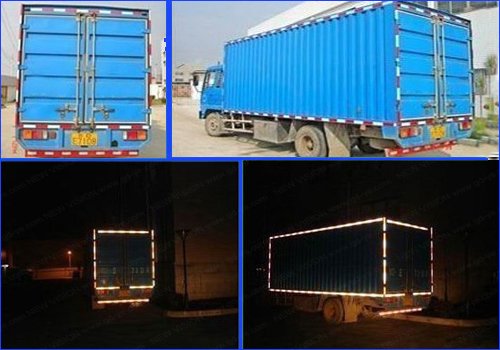 (Application Cases.)