Description:
PDLC film is the abbreviation of Polymer Dispersed Liquid Crystals film which is basically three-dimensional structures composed by liquid crystal microdrops dispersed in a polymer matrix. Polymer-dispersed liquid crystal (PDLC) films are useful in light control applications because they can be switched electrically between light scattering and transparent states.
Structure: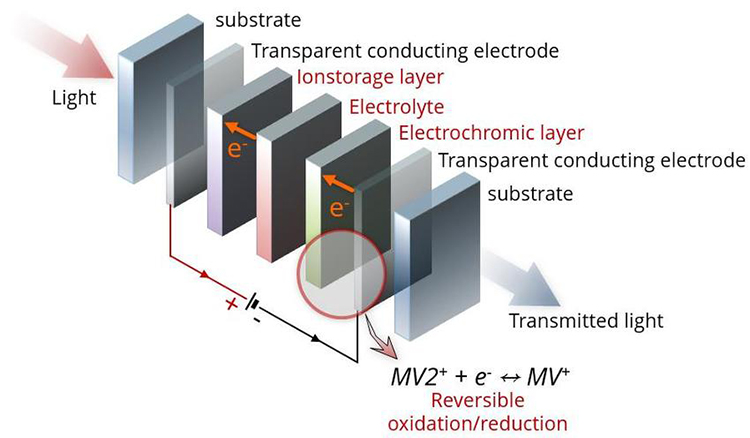 Working Principle:
With current switch, the PDLC film is vaporous due to the disordered arrangement of liquid crystal molecules after turning off the power. On the contrary, when the power has opened, neatly organized molecules will make smart film present transparency.

Reference:
Product Name:

pdlc smart film

Appearance:

Translucent (Power off)/ Transparent (Power on)

Thickness:

120 μm (micrometers

Size:

Up to 3.94 ft x 11.48 ft (Can be Cut and Combined to Fit Any Dimension)
Haze (On):
< 3.0%
Transparency (On):

> 83.0%

Visible Light Reflection Rate
< 1.5%
Viewing Angle

> 160° at Clear Stage
360°C Viewable for Projection Viewing Angle
Packing & Delivery:
Packaging detail: The packing is very important when transporting the goods.
We have the excellent packing to make sure the goods will safely arrive to your hand.
Inner packing: with PE foam bag to protection the product.
Outer packing: hard carton.
Delivery time: Shipped in 3-5 days after payment.
Delivery way:By sea,air,road and express.
Our Service:
1.After sending out package,tracking number would be offered,so you could know where you package is.
2.Discount is always available for returning customers.
3.OEM acceptable.
4.If you are not satisfied with your purchase,you can change the item before we ship the goods out.But the buyer should be responsible for all further shipping fees for a return item.

5.All the refund issue should be negotiated friendly and we will refund the buy upon receiveing and autoritative certificate stating that quality problem.